The cloud technology has taken the world by storm; it had to due to the further enhancement in the convenience level of users. On one end where cloud storage has come up as a compelling features for business, and juxtaposed to this, hidden costs of glitches and anomalies are also revving up and so as, cannot be overlooked by the enterprises today.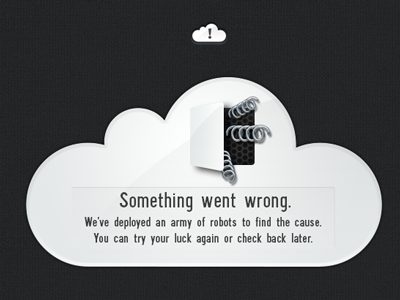 According to a recent article Hidden Costs of Cloud Storage Computing which was published by The Forbes; the author states the glitches of cloud storage and the follow up costs leading towards a heap of undeniable costs that a firm's cost center might have to bear if thing are not working in its ways. Quoting the survey conducted by the author, 78% CIO's actually concerns about hidden costs of the cloud. The most common costs that businesses bear in respond the survey are as follows:
 64% respondents reported that performance bottlenecks lead towards dissatisfaction and unpleasant end user-experience
Poorly executed and used cloud service can stigmatize your brand image which is really tough to recover – says 51% respondents
 Loss of revenue due to poor availability of information to the stakeholders impede performance- responded 44 percent
Cloud is subject to complex problems whenever they occur; therefore, more cost is usually incurred to make a way out of it – 35 percent responded
You have to put in extra effort to manage vendors and service level agreements – says 23 percent
On one end where companies are concerned about hidden glitches of the cloud storage similarly on the other end, data tapes and tape drives turn up as a lucrative option for such enterprises because you would have more control on your data which later, can be used in the way you like.
To have full-fledged information on tape drives, contact us at ODSI.